WEEE "Waste Electrical and Electronic Equipment"
What is WEEE?
The Waste Electrical and Electronic Equipment Regulations (2006 No. 3289) (WEEE) is a new piece of UK legislation designed to address the environmental impact of waste electrical and electronic equipment
The regulations have been put in place to ensure that products are recycled using the best available treatment, recovery and recycling techniques to ensure human health and high environmental protection.
Both SecurityWarehouse and our customers can assist in recycling waste electrical and electronic equipment
We cannot recycle it unless you return it, so our customers have an important role to play in helping us to recycle
SecurityWarehouse will undertake their responsibility as both a Producer and a Distributor to dispose of these goods in line with European legislation
How do I know if my product is covered?
Look out for this symbol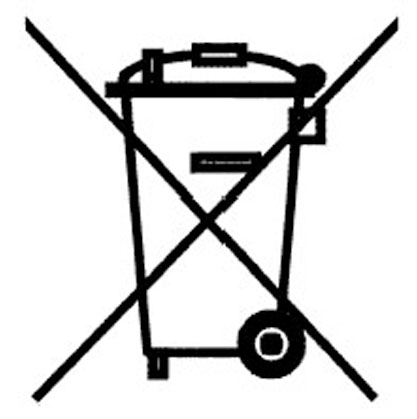 This symbol if found on your goods means that the product is covered by the WEEE Regulations.
Please click here (PDF) for more infomation on what products are included under the WEEE Directive.
How do i Recycle my old products?
You can return waste electrical equipment to us when you are purchasing a new product from us under our distributer obligations*
When you have finished with a WEEE product please don't dispose of it in your domestic waste bin as it will not be recycled
*It has to be like for like (e.g. a PIR for a PIR).